Images of Lao

Along the banks of the Mekong River, many vendors set up their umbrellas. We were in Lao during dry season; the green vegetation behind the road would all be water during the rainy season.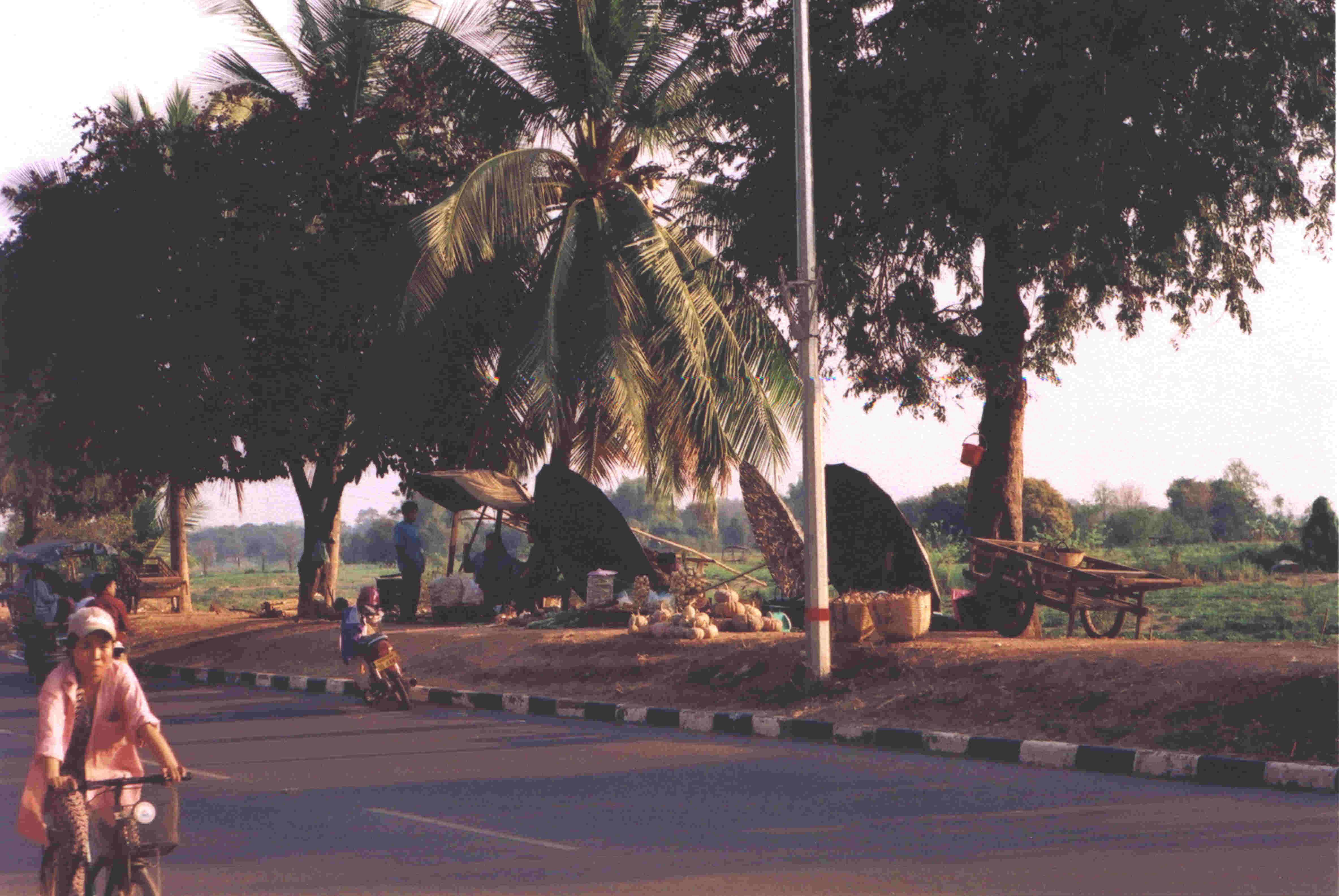 We took a weekend getaway to Ban Pako, about 60 kilometers outside Vientiane, where we enjoyed the peace along the Nam Ngum River.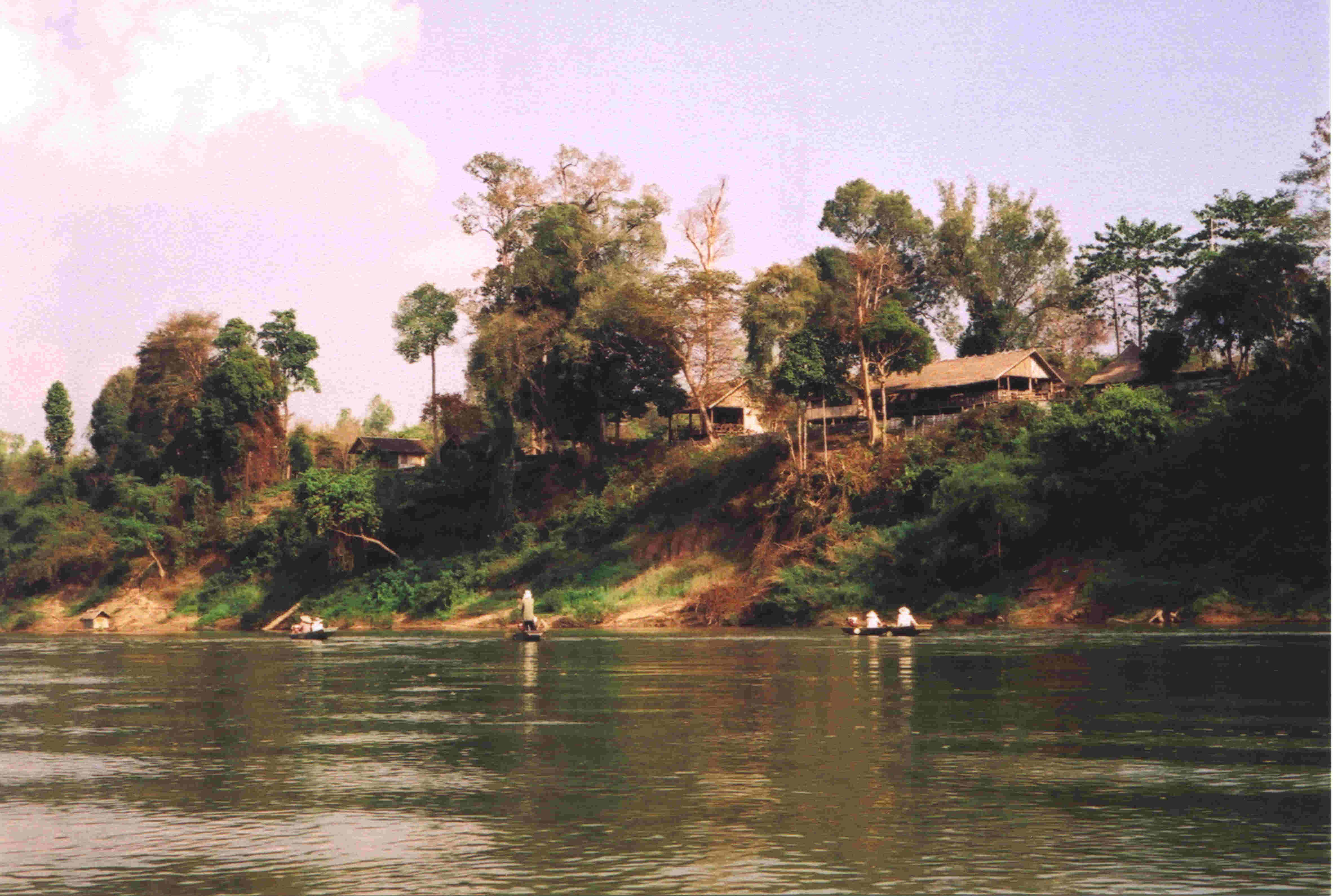 Rice paddies are often planted, watered, and harvested by hand.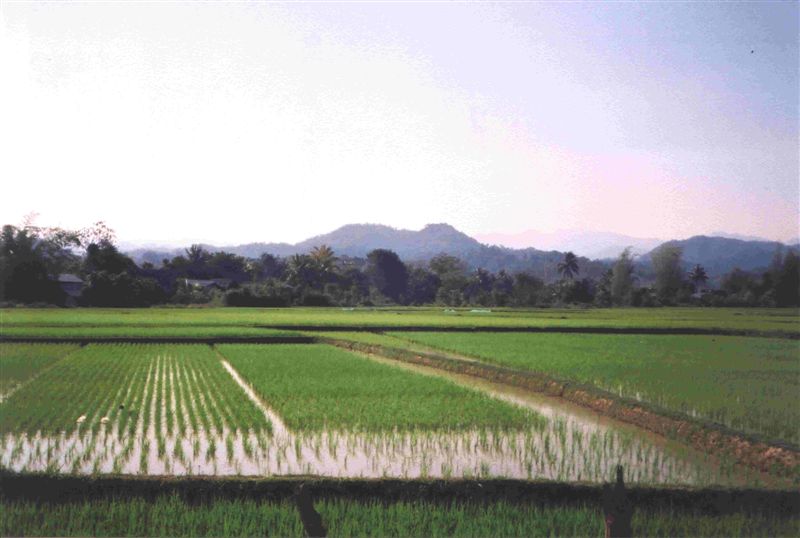 We reached this waterfall during a bicycle tour of Luang Nam Tha. The tour was fabulous: we saw beautiful countryside and Black Tai funeral grounds, met many villagers, watched people weaving silk and making rattan and bamboo tables, and even had a Lao lunch (complete with rice whiskey!) in one of the villager's homes. But oy! were our butts sore by the end of the 25 kilometer/7 hour ride on racing bikes! Our guide Tham was knowledgeable, and a professional photographer from New Zealand, Case, joined us to make the ride even more interesting.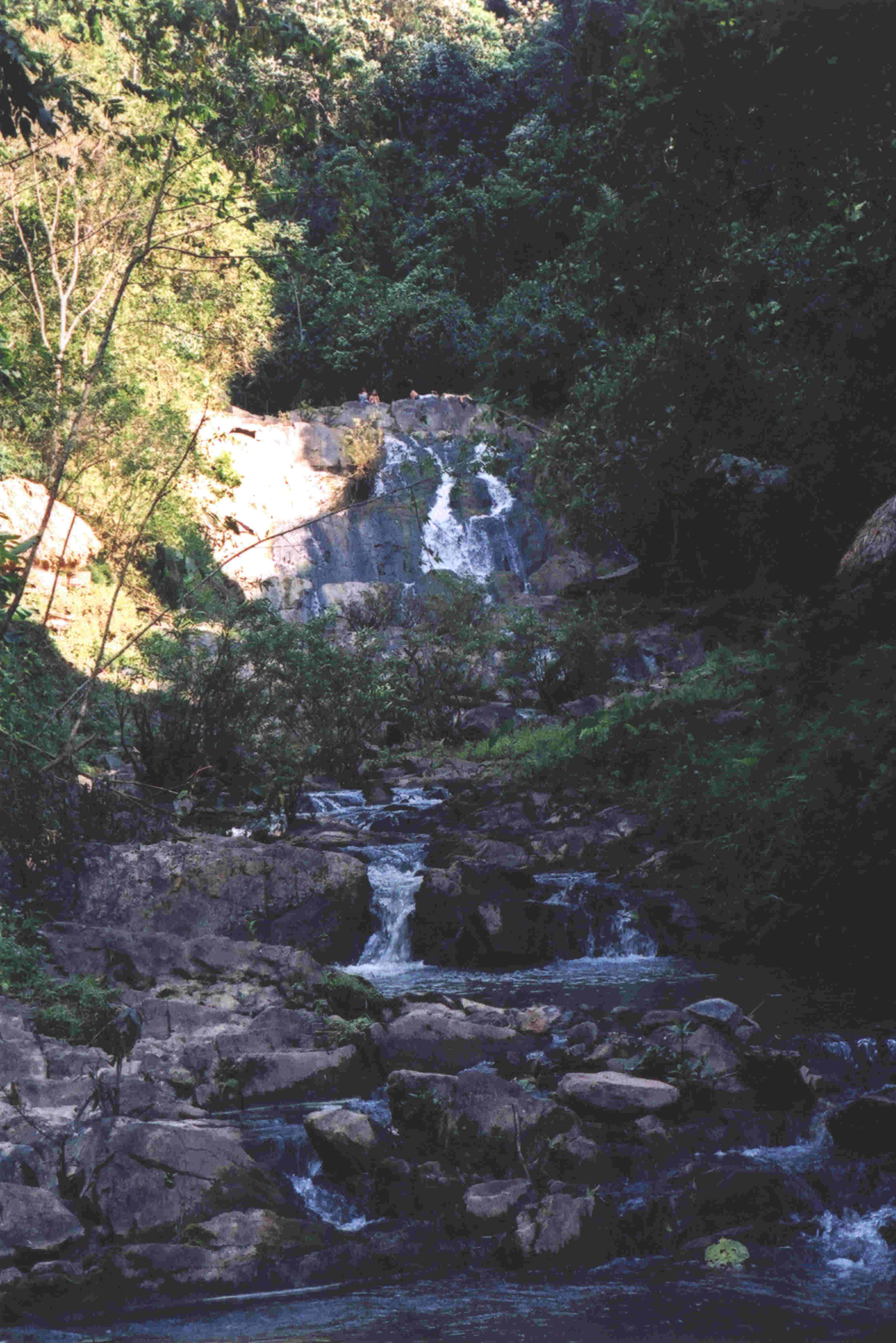 Lao Overview Lao People Lao Patients ViÍt Nam Home