Friends we made in Lao

The Lao people we met were friendly, and were gracious hosts. In addition, we were fortunate enough to meet some terrific foreigners living, visiting or working in Lao.
Jordan & Renée, Margareta & Rory at Sticky Fingers Restaurant. Rory is the internal medicine residency coordinator, from Nova Scotia among other places. Margareta has taken a brief respite from ICU nursing to do all sorts of invaluable projects for Health Frontiers. They both play a killer game of badminton and were great fun to be around.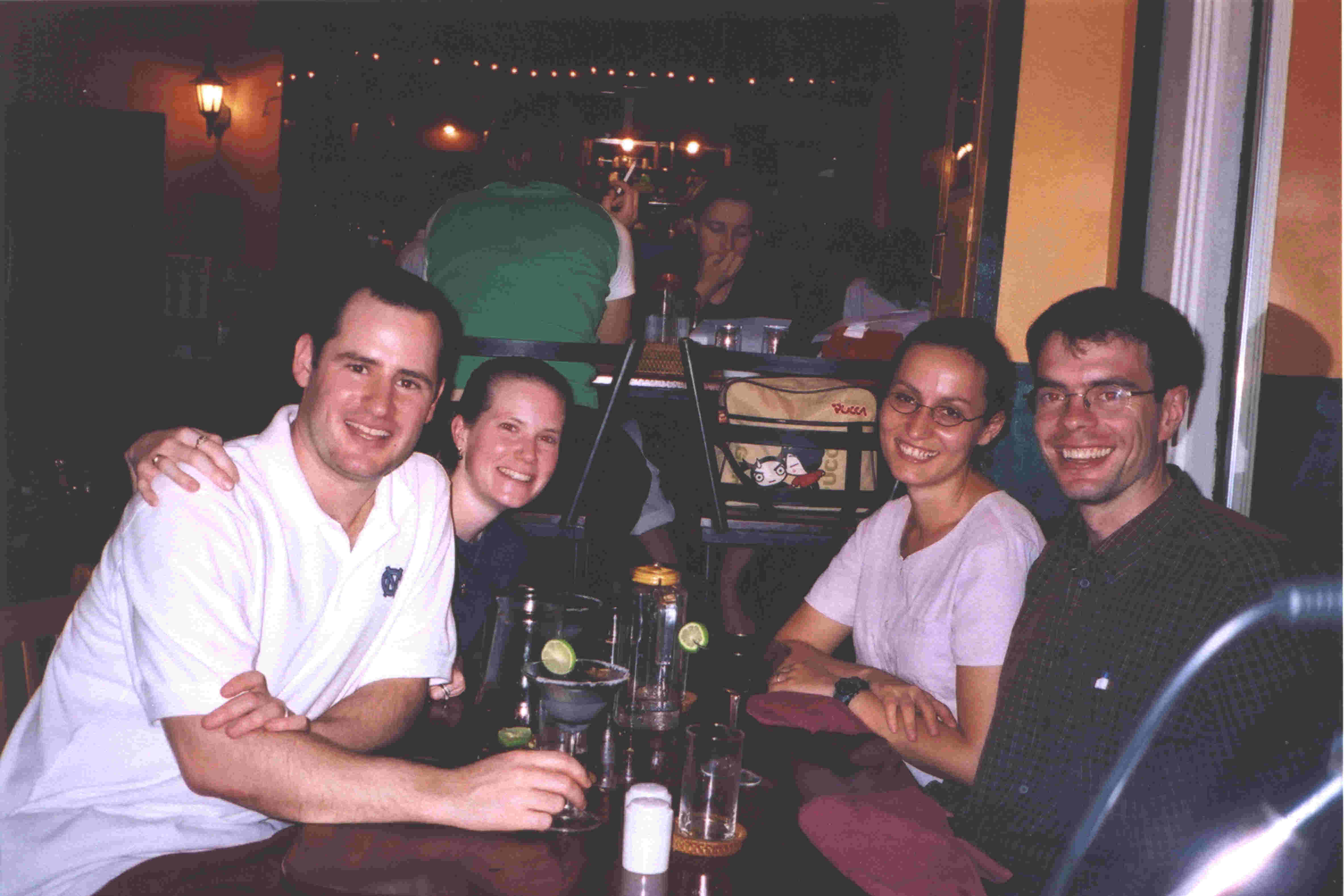 Quay's place is a small, family-run breakfast joint where you could get Lao coffee, 2 fried eggs, a baguette, jam and butter, and hot tea for less than $1 including tip. We had breakfast here several times with Leila and Bryan.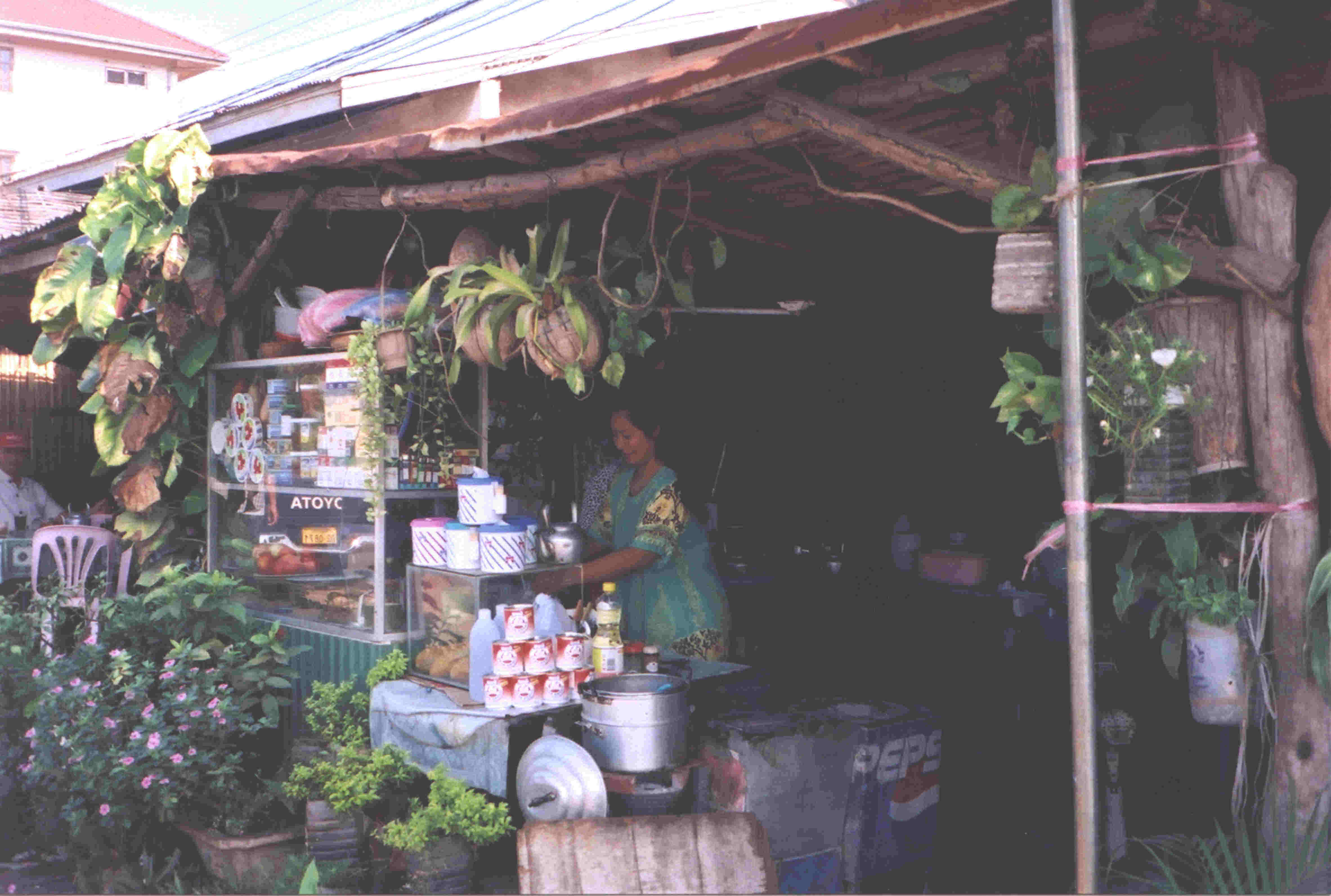 Leila and Bryan, in whose guest room we stayed, were very helpful to us during our stay. We realized that this was simply their nature when they donated blood to give us the souvenir tee shirts! Pardon the shadows in the photo.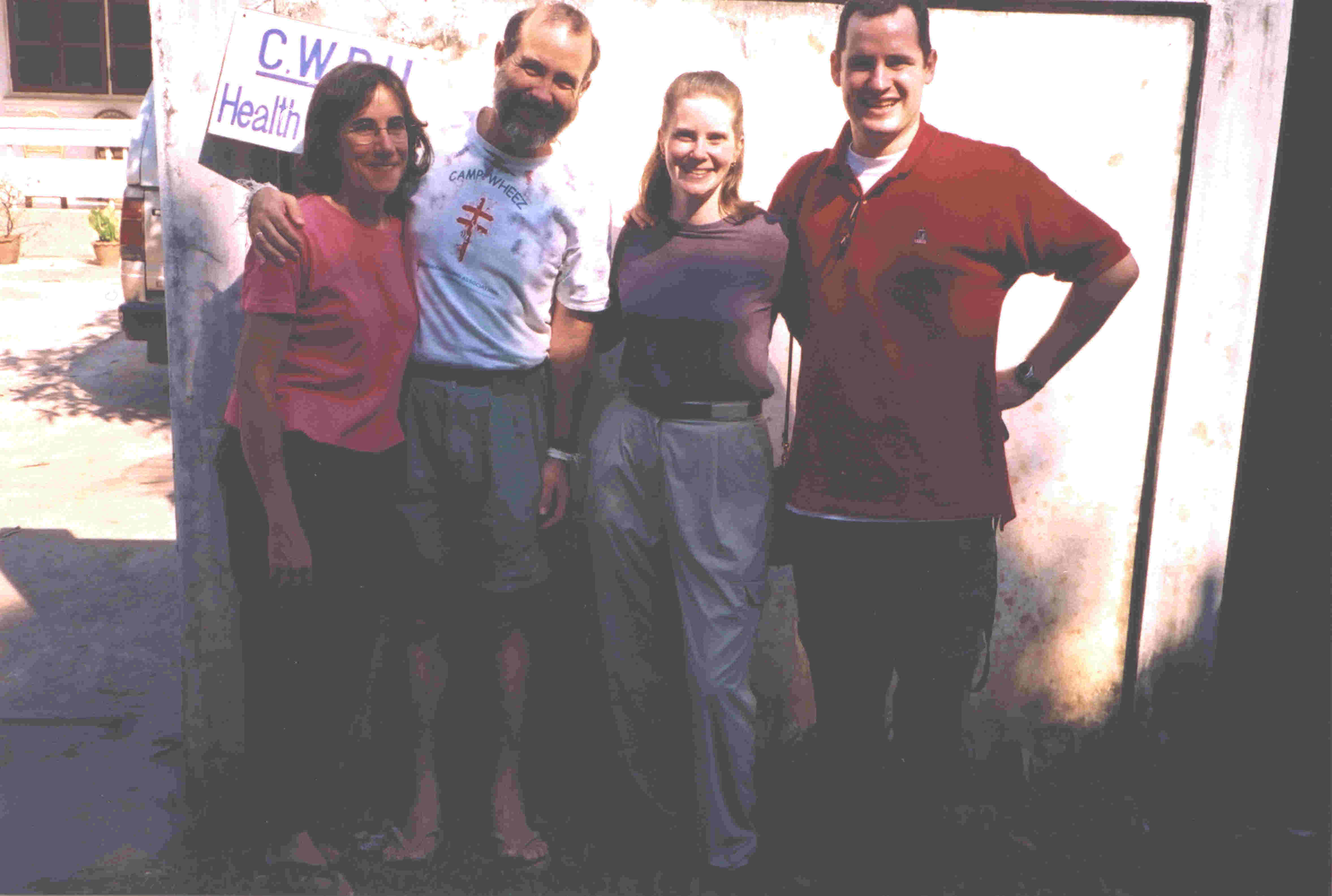 Dr. Kristine meets with Dr. Sengmonivong at his home. Kristine, the Health Frontiers Lao project director, is married to Brian Bramson who is one of the UNC Med-Peds resident's in Renée's class; she spent two weeks in Lao while Renée was there. Dr. Seng is a longtime friend of Health Frontiers and a noted pediatrician in Lao.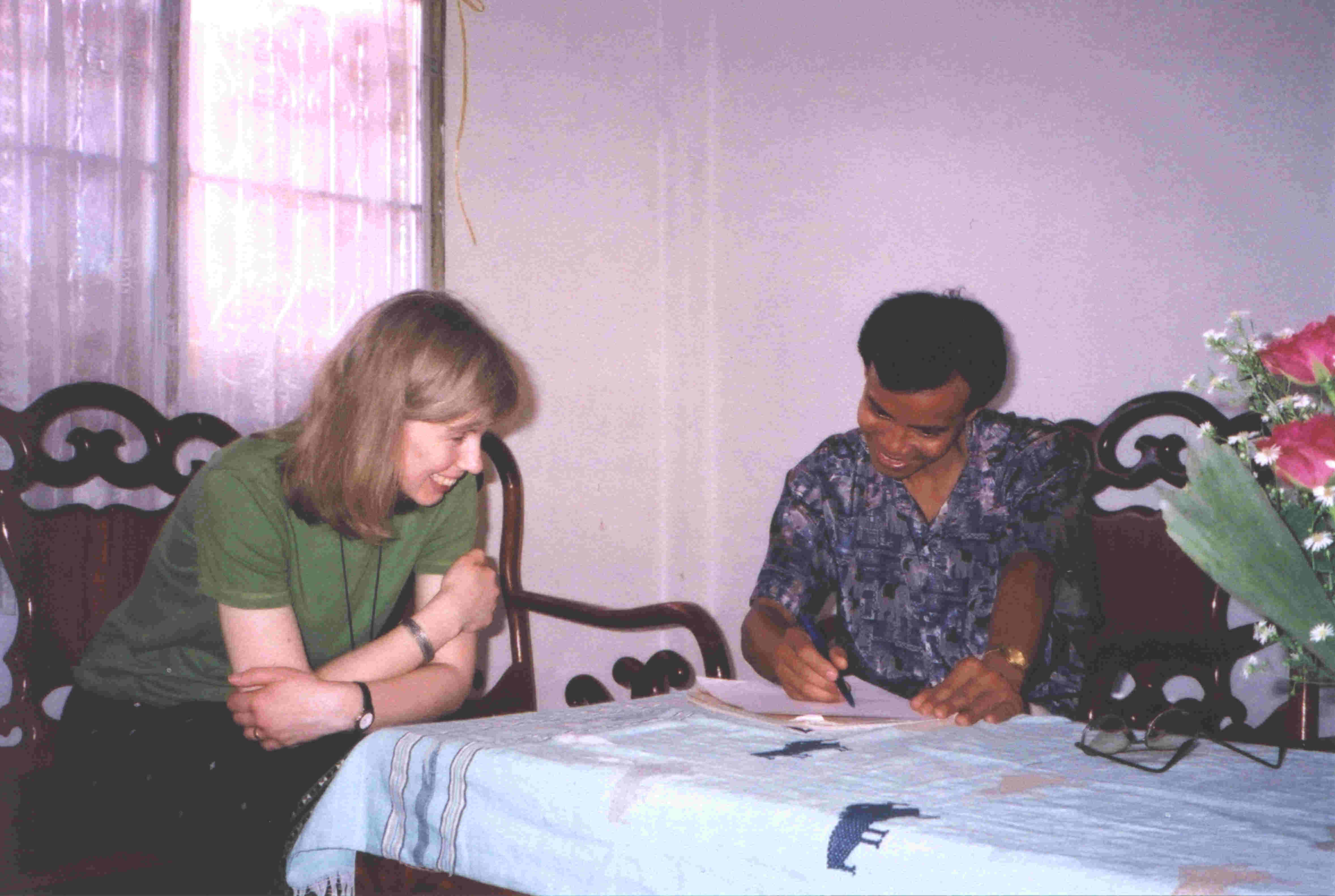 In addition to speaking multiple languages, functioning as a consultant and interpreter for Health Frontiers, owning a restaurant in Vientiane and running a guest house in Luang Nam Tha, Bill Tuffin is genuinely fun to be around! His website (www.theboatlanding.com) is one of the most comprehensive about Lao, and his guest house and restaurant are excellent!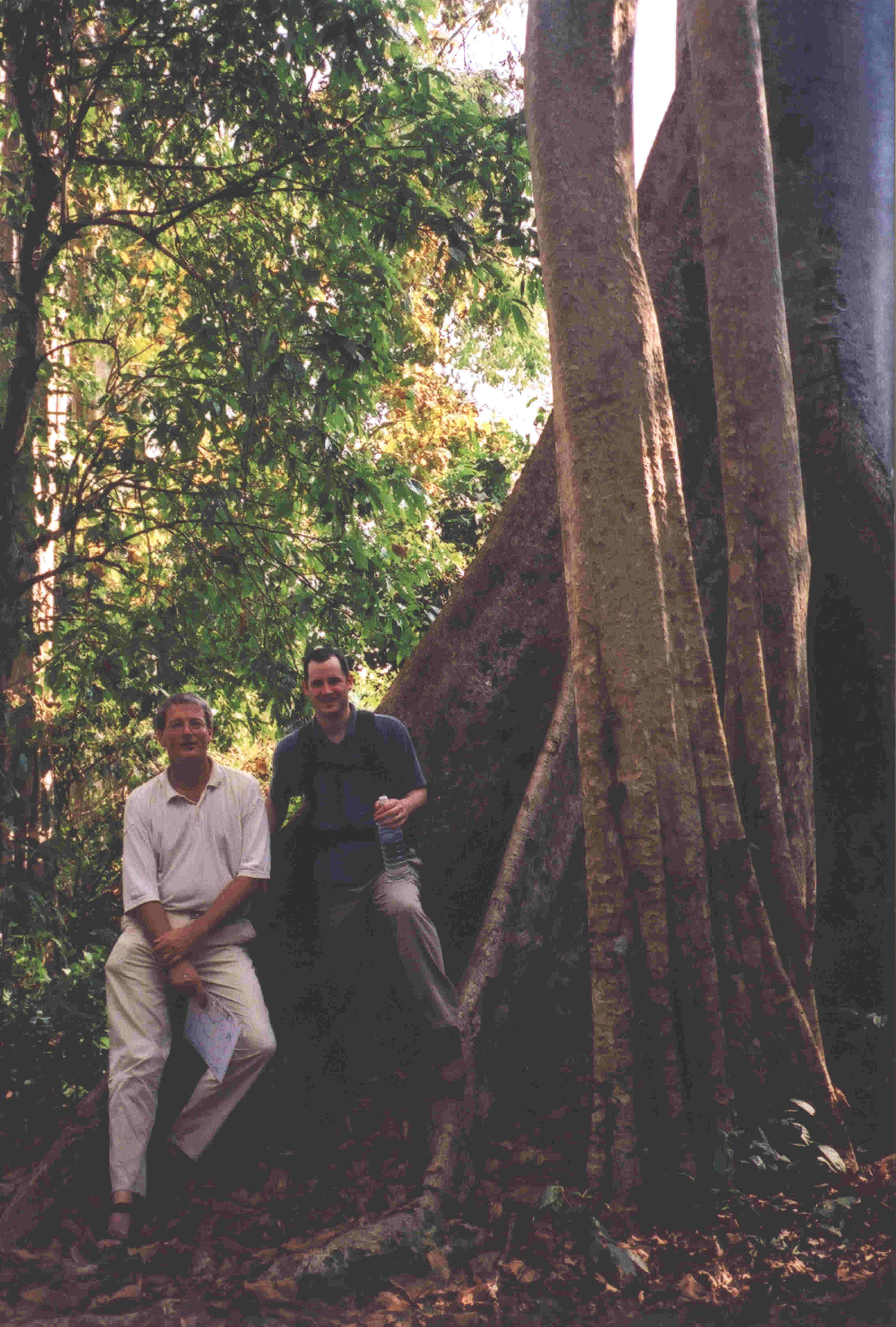 Trip Overview Lao Scenery Lao Patients Viêt Nam Home